Head of Year 7: Mrs Natalie Stephenson
.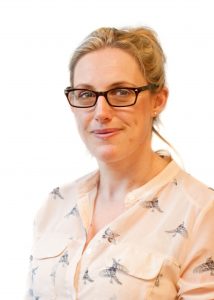 Firstly, a very warm welcome to our students joining Court Fields in September 2019, we look forward to working with parents/carers and each student over the next five years. The move to secondary school is a very important step in any young person's life and can be very daunting yet exciting. At Court Fields, we will provide care and support so every student will have the opportunity to Achieve, Belong and Participate. During year 7 students will be introduced to new learning experiences including the arts, technology, languages, computer studies and humanities as well as the core subjects, English, Maths, Science and PE.
Whilst at Court Fields we will support every student to achieve their full potential both inside and outside the classroom, providing a wealth of opportunities to get involved in from Bug Club through to Duke of Edinburgh. We will challenge all our students within the classroom, through the annual inter-house competitions, sporting events and after school clubs. Students will take part in team building activities in the first term and get the chance to take participate in the Exmoor Challenge and then finish the year on camp. By participating, students will develop the essential coping skills and strategies that will prepare them for later life. We aim for all our students to have confidence, self-belief and a resilience that will help them succeed and cope with the challenges they will face over the next five years and beyond. To further support, students have access to advice and guidance from student services at break and lunchtime and from their tutor each morning. Teachers are always on hand to guide and support your child during the school day, further enhanced by opportunities club, which runs Monday to Thursday 3:15pm-5pm so students can access the LRC to complete homework.
This year we are introducing a number of leadership opportunities such as tutor captains, year council representatives through to year 7 transition leaders who will work with year 6 students to support them in their transition to the school. We look forward to seeing students' being awarded house points and blazer badges for their commitment.
I look forward to working alongside all of the Year 7 students this year.
Key Information
Form Tutors
Form tutors are the first point of contact for any concerns or queries that you may have. The Form tutor will then decide upon the appropriate course of action required.
Below is a list of all year 7 Tutors. Should you wish to contact the tutor you can either telephone reception or write a note in your child's planner. We aim to acknowledge your contact within 24 hours.
Court Fields School Pastoral Organisation 2020-2021