Whatever the difficulty is that you are experiencing, you are not alone. There are many ways that we can help you, both from inside, and outside of school. Whatever it is that's bothering you, please find someone you can talk to. That is the first step towards making things better. Don't suffer in silence.
Help in school
Court Fields School offers all kinds of support from staff mentors to professional counselling. Here's a list of some of the support available via your Tutor, Head of House and Child Protection Team – see the posters around site for more details.
A staff mentor can meet you once a week during assemblies. They can provide a listening ear, or help with things like organisation.
Intervention groups run by faculties usually support Year 10/11, and their main role is to provide a helping hand through the GCSE years.
The school clinic is run by the NHS school nurses weekly on a Tuesday in the meeting room in the SEN corridor. You can drop in to the clinic when it's on.
The school Councillor is available by asking your HOH for a referral.
The Child Protection Team is available for all issues concerning the wellbeing of yourself or others.
Parent Family Support Advisers (PFSA) are available through HOH and the Wellington Children's Centre, Courtlands Road.
Our Pastoral Support Assistant, Mrs Thompson, can offer advice and support and point you in the direction of the most appropriate person to help.
Mrs Barrett will offer careers support and guidance with the transition to college.
Independent Information, Advice and Guidance Policy
Help outside of school
The following services are run externally. We have checked these as far as possible, but we are not affiliated with them. This means that you can contact them without the school knowing. Sometimes it's helpful to get some support before you feel like letting people know.
Although we have tried to ensure that these resources are as safe as possible, we have no control over the content of these external sites. If you have any concerns over the content of these pages, please contact the site directly, do not contact the school.
Free online education to help adults to identify and understand children and young people with mental health issues is available at the new E-portal for adolescent mental health.
Support for parents of troubled teenagers.
Talk to The Samaritans any time you like, in your own way, and off the record – about whatever's getting to you. You don't have to be suicidal.
HOPELine UK is a specialist telephone helpline service staffed by trained professionals who give non-judgmental support, practical advice and information to

children, teenagers and young people up to the age of 35 who are worried about themselves
anyone who is concerned about a young person
They will listen to you in confidence and try to help you deal with your own suicidal thoughts or cope with someone else who may be feeling this way
ChildLine is a private and confidential service for children and young people up to the age of nineteen. You can contact a ChildLine counsellor about anything – no problem is too big or too small
Do you help or look after someone in your family? Is this because they are ill, disabled, or have problems with drugs or alcohol or their mental health? You might be doing the shopping for them, or the cooking, or housework. Perhaps you help them wash or dress? Or maybe you spend time cheering them up. Whatever it is you do, it means that you can call yourself a "Young Carer" and it also means that we may be able to help you.
Child and Adolescent Mental Health Services (CAMHS)
Mental health support for young people, accessible via a referral from your GP, school or other. See the website for further information.
Bereavement therapy and group work for young people affected by domestic abuse. Currently only accessible via referral.
Somerset Suicide Bereavement Service
This is a service to support anyone in Somerset who has recently been bereaved by suicide.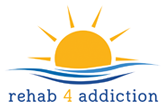 Rehab 4 Addiction
Offers a free and confidential helpline for people suffering from substance addiction. If you live in Wellington, contact Rehab 4 Addiction on 0800 140 4690.
Self-care is about the things we can do to look after our own mental health
Strategies to help you to manage your well-being. It's up to you to decide what helps.  If it works, keep doing it. If it doesn't, stop and try something else.