Standard we expect at The Court Fields School
Taunton Uniforms are under new ownership, they are now South West Schoolwear. You can shop online at South West Schoolwear – https://www.swschoolwear.co.uk/ they provide delivery and click and collect service.
A high standard of personal appearance is expected of all students and uniform will be checked throughout the day. We firmly believe that students should take a pride in their School uniform.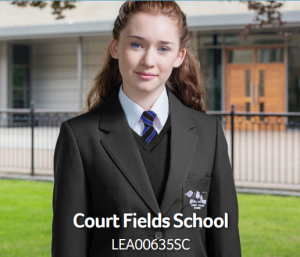 To Order
or
Shoes