Head of Year 9: Mr J Nicholls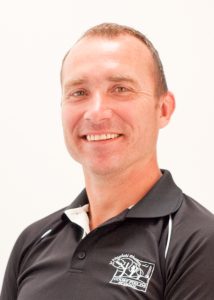 The job of Head of Year 9 at Court Fields School is to promote, direct and oversee high standards of teaching and learning, pupil achievement and progression.
Year 9 is an extremely vital year, pupils will be transitioning to Key Stage 4, and making decisions about what they would like to study for their GCSE exams.  This decision is the first significant step towards GCSEs and preparing for adulthood.  High levels of attendance clearly supports academic success, and punctuality and good behaviour for learning also ensure pupils at least achieve their minimum expected grades.
With your support and the hard work of the students they will achieve the best education academically as well as pastorally. Our ethos of Achieve, Belong, Participate underlines our work within lessons, tutorial sessions and assemblies, clubs and enrichment, as well as other opportunities such as Anti-Bullying Ambassadors, Sports Leaders, Tutor and Year Representatives. Our values of Integrity, Respect, Kindness, Resilience and Responsibility will ensure that our pupils are successful in whatever they choose to pursue, as well as being proud, confident young people, who will lead healthy, happy and successful lives.
There will be many highlights this year, and I look forward to working alongside parents and carers as well as our fantastic young people to ensure solid foundations for their future are very much in place.
Form Tutors
Below is a list of all year 9 Tutors. Should you wish to contact the tutor you can either telephone reception. We aim to acknowledge your contact within 48 hours.
Key Dates for Year 9 Students
Year 9 Parents Evening
to be held on Thursday 12th December 2019.This evening will give you the opportunity to discuss your child's progress in all their subject areas.
Year 9 Options Evening
We are holding a Year 9 Options Evening on Wednesday 5th February 2020 for students and their parents/carers. This will be your chance to come and find out about the different Qualifications options on offer for your child from September 2020.
Key Information
Form tutors are the first point of contact for any concerns or queries that you may have. All tutors work closely with the Head of Year to help resolved any issues as quickly as possible.
Court Fields School Pastoral Organisation 2020-2021