Head of Year 8:  Mr R Seaton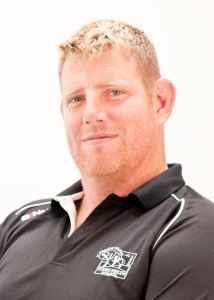 After having a year to settle into life at Court Fields, Year 8 is a vital year in understanding the high expectations of work-ethic and behaviour in accordance to the Court Fields five key values. Students within year 8 are fortunate enough to have an extensive tutor programme every day which consists of activities including PiXL Edge which is aimed specifically at character building to develop into a well-rounded individual. In addition, students have one hour a week of Personal Development which develops an awareness of many essential life skills in preparation for life beyond Court Fields.
Inside the classroom, year 8 will be learning an extensive and broad academic curriculum including; English, Maths, Science, Physical Education, History, Geography, Food, Technology, ICT, French, Spanish, PB, Drama and Music. Student' progress is rigorously monitored in each of these areas, identifying and addressing any misconceptions or areas which need improvement. As a result, this gives students the opportunity to achieve their full learning potential.
Outside of the classroom, students within year 8 are extremely lucky to an extensive extracurricular programme which they are encouraged to take full advantage of. The fantastic thing about extracurricular clubs at Court Fields is there is always something for everyone, whether it is at lunchtime or after school. Examples include; chess club, computing club, art club and an enriched extra-curricular sporting programme (all the details of clubs can be found on the website).
Furthermore, all students within year 8 are given the opportunity to take on several diverse leadership roles in accordance to the student leadership structure at Court Fields. These roles include; form captain and deputy, school council, subject leader, peer parliament, house captain and the prestigious role of year captain. Students who take on these roles of responsibility are rewarded with badges and e-praise points, alongside developing an invaluable life skill in leadership.
Mr R Seaton
(Head of Year 8)
Key Information
Form Tutors
Form tutors are the first point of contact for any concerns or queries that you may have. The Form tutor will then decide upon the appropriate course of action required.
Below is a list of all year 8 Tutors. Should you wish to contact the tutor you can either telephone reception or write a note in your child's planner. We aim to acknowledge your contact within 24 hours.
Court Fields School Pastoral Organisation 2020-2021