Head of Year 11: Mr D Williams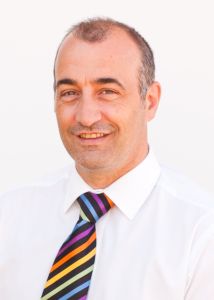 At Court Fields School Year 11 is the result of many years work, our students need to be prepared to work hard, to achieve their desired grades. Students need to strive for high levels of attendance, punctuality and effort as well as becoming independent learners. To this end each student has been given the opportunity, at the beginning of term, to open a personalised Bitesize account online, to guide their revision and after hours study for their subjects.
Our students in Year 11 must always try to be positive, feel confident, be respectful to everyone, and give their best effort in all lessons. We realise that it is not always easy to achieve this and so students must make sure that they seek support and guidance from their timetabled subject teachers and tutor if they are facing any challenges or experiencing difficulties.
Key Information
Form Tutors
Form tutors are the first point of contact for any concerns or queries that you may have. The Form tutor will then decide upon the appropriate course of action required.
Below is a list of all year 11 Tutors. Should you wish to contact the tutor you can either telephone reception or write a note in your child's planner. We aim to acknowledge your contact within 24 hours.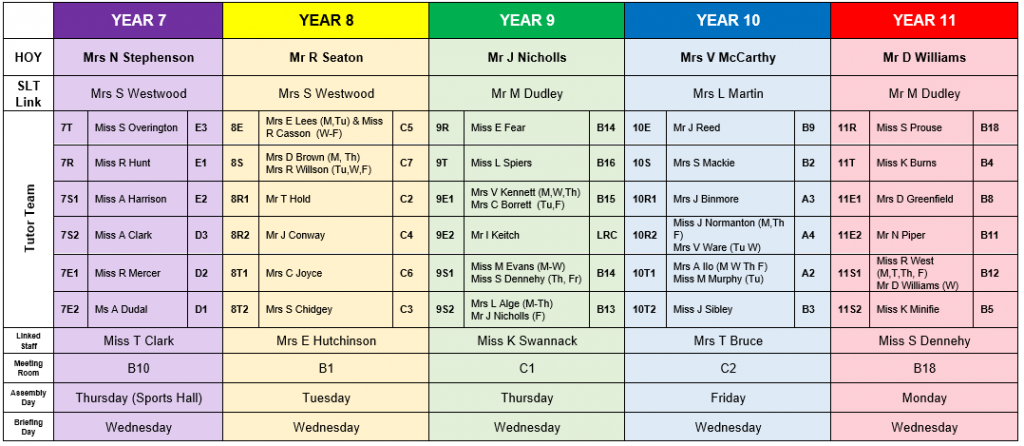 Revision Tips
Revise in 25 – 30 minutes sessions, allowing a 10 – 15 minutes break to allow your brain a rest.
Reduce important lesson notes to key points that are easier to revise.
Make the revision timetable early! Organisation is a key part of revision.
Practice, practice, practice exam style questions! Exam technique – You need to be able to link and apply the knowledge or theory you have learnt to what the question is asking.
Meet your deadlines – know when assignments are due in and make the correct amount of time to complete them to a standard you are proud of.
Proof read work before a deadline – get draft work to your teacher early for comments and suggestions about how to improve.
You could invest in a wall-planner (or devise one of your own). Write all coursework deadlines and exams on it.
Create a quiet work space where you will be comfortable and not interrupted
The major non-academic item in the calendar for Year 11 students is the Court Fields School Leavers Prom. The prom occurs soon after, or near the end of, the G.C.S.E. exams. Along with the Year 11 students, the Head of Year and Form Tutors there are also many other members of staff who have been invited by the students. Preparations for the school Prom are always a lot of fun and require planning carefully. Remaining time is utilised with assemblies to deliver vital information, advice and guidance as well as our bespoke tutor programme to help students make the correct choices for the next stage of their education.