Students from Court Fields School put on a lunchtime recital at the Methodist Church last week. Students entertained the audience with a variety of numbers ranging from Mr Cellophane from the musical Chicago sung by Isaac Jones to Suite Antique by John Rutter played on the Flute by Yasmine Qureshi. A highlight was several numbers sung by Head Boy Andrew Power who has recently achieved a Distinction in his Grade 8. Other performers included Jeremiah Pickard and Anthony Hendzel on piano and vocalists Lily Caddick and Beth Fox -Lang.
Helena Power, Community Outreach Worker for the Methodist Church, said, 'The audience were delighted by the high standard of the performers and are hoping to see them come back again soon. Everybody enjoyed the concert, from the Waterloo Road Preschool children to the visitors who came specially from Linden House.'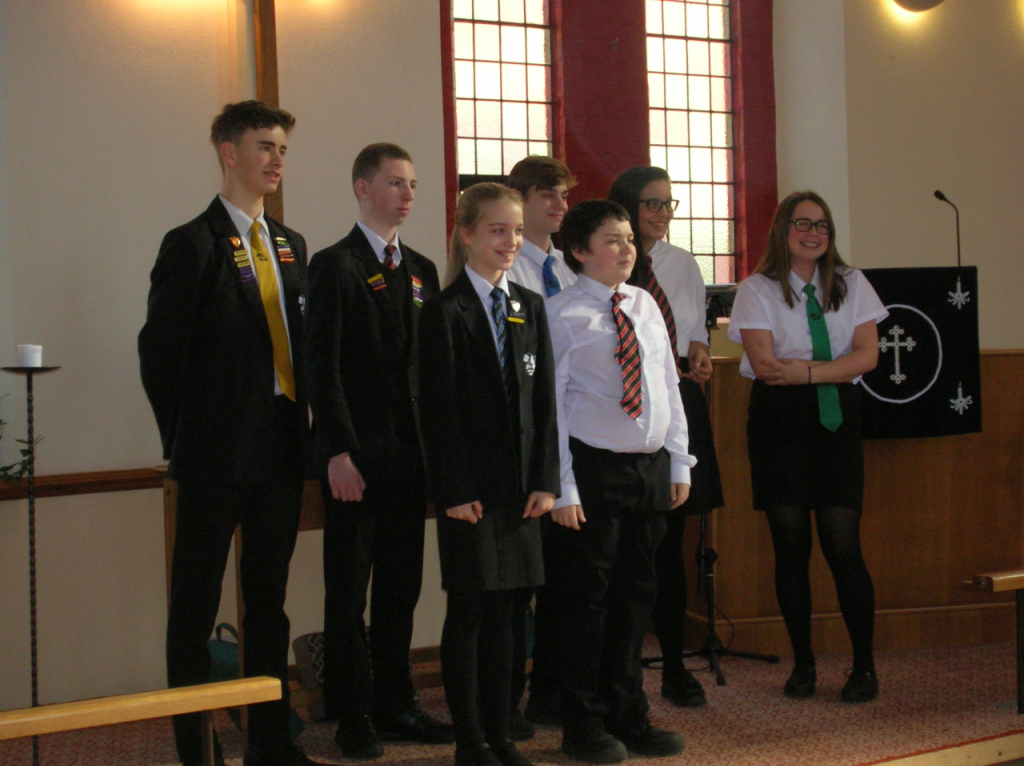 On Saturday the students of Court Fields School Choir performed at the annual Christmas Craft Fayre held at the Skylark. Nearly 30 members of the choir wowed a packed audience with their renditions of Christmas music ranging from traditional carols to White Christmas and Somewhere Only We Know.
We have two more events before Christmas – please come and join us at our Carol Service in St John's Church  and at Carols Round the Tree at school – both taking place on the 13th December.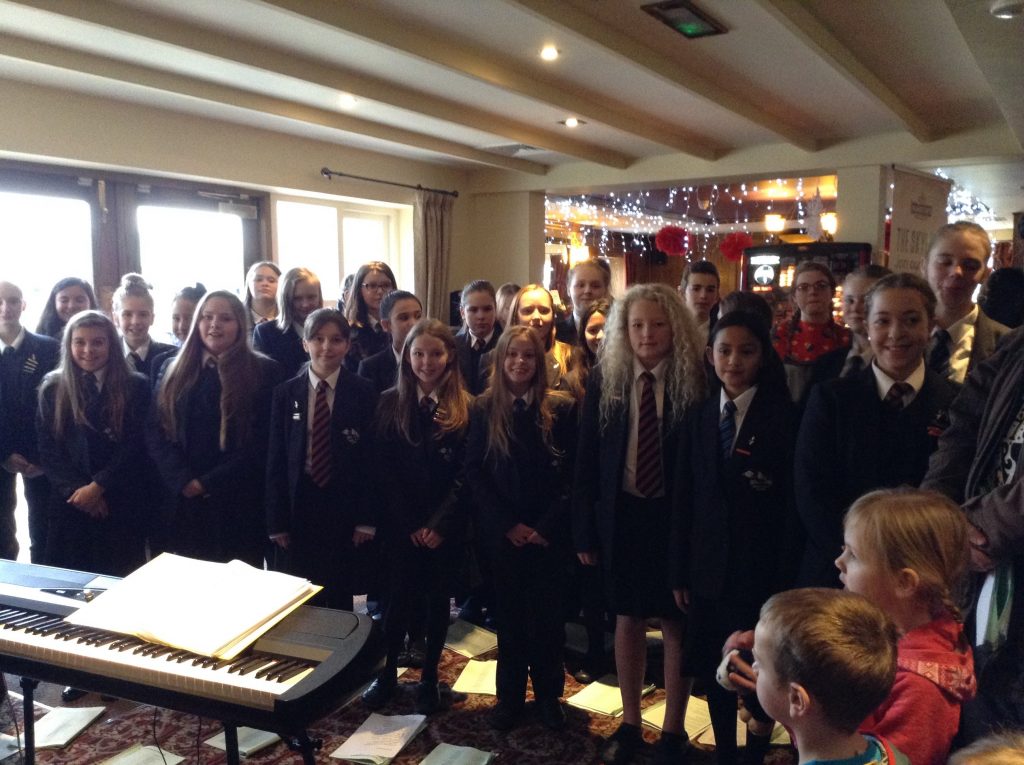 Last Saturday saw the first of the Court Fields School Choir Christmas performances. We were out and about in Wellington town centre singing as 'art of the Christmas Celebrations. The choir sang numbers ranging from 'Somewhere Only We Know' and 'Hallelujah' to Christmas favourites such as 'By Candlelight' and 'All I Want For Christmas Is You'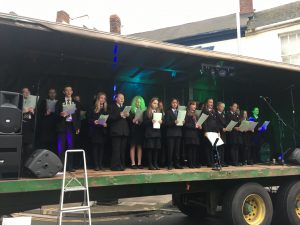 . There will be another opportunity to hear us again on December 3rd at The Skylark and later in the month on 13th December at our annual Carol Service at St. John's Church.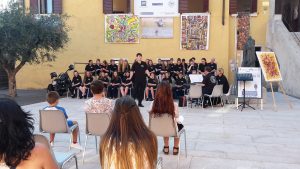 Court Fields School Choir undertook the first ever tour in the summer. 34 students and staff
went to Lake Garda in Italy where we performed 2 concerts, an impromptu sing in the Verona Amphitheatre before visiting Juliet's Balcony, along with a day in Venice and a fun day at Gardaland theme park. A fantastic time was had by all and the choir was given rave reviews for both concerts. Our next tour to Spain is planned for July 2018 – please see Mrs Chidgey for details.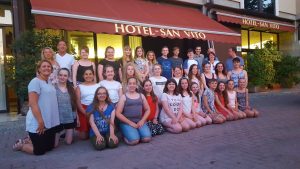 Students from year 10 and 11 recently took their graded singing exams. Congratulations go to Ashleigh Payne and Dilly Croxall who gained Distinction passes at Grade 8, Abi Lockyer and Lizzie Boyd who both gained Distinctions at Grade 6 and Ross Boniface who gained a Merit at Grade 6. We are very proud of all the hard work that they put in to get these amazing results and really pleased that Court Fields School maintains our 100% pass rate success.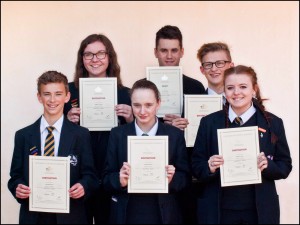 The Court Fields school choir have been very busy over the last few days.  On Saturday over 50 choir members went to the Skylark for their Christmas festivities where they entertained a packed house with a variety of traditional Christmas Carols and seasonal songs.
On Monday 55 choir members and 4 staff went to Wells Cathedral to take part in the Somerset County Christmas Celebration.  This involved an afternoon rehearsal and evening performance.  The choir sang a solo item "By Candlelight" and also joined in the massed choir items with singers from all over the county.  The Cathedral was absolutely full with some standing at the back – our biggest audience yet!
Tuesday saw us walking to Popham Court Nursing Home to sing to the residents.  This was a smaller choir of 30 as our year 11's are busy with exams and room was also limited.   The residents enjoyed the performance and enjoyed meeting our students.
Monday is our Christmas Extravaganza in the school hall which this year is preceded by carols and mulled wine around our Christmas tree courtesy of the Friends of Court Fields.  All are welcome. On Tuesday the 15th we are holding our annual Carol Service at St. Johns Church at 11.45am.  Again you are welcome to come along and join us.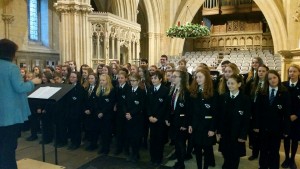 The photo shows the choir rehearsing at Wells Cathedral for our solo item.