The Modern Foreign Languages faculty is a well-resourced and vibrant department occupying its own suite of spacious rooms.
The principal aims of the Faculty are:
to inspire a life-long love of languages in our students
to produce confident and articulate language learners
to nurture an interest in other cultures, and an acceptance of the differences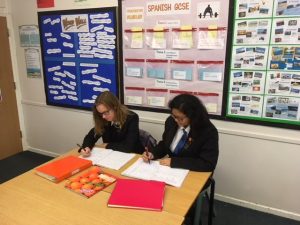 Staff deliver well-planned and engaging lessons, which develop students' confidence and competence in the key skills of Listening, Reading, Writing and Speaking. Students also gain an understanding and awareness of the grammatical structure of the languages studied, with regular opportunities to apply this in their own speaking and writing.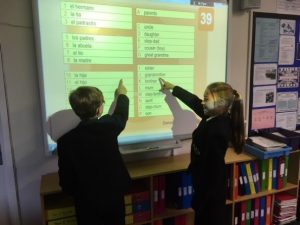 A variety of resources are used to deliver the curriculum, including modern e-textbooks, grammar books and computer software. These are regularly used in lessons to provide a fun yet purposeful learning environment.
At Key Stage 4, students are encouraged to use Internet-based vocabulary-building and revision sites.