Tracey Khodabandehloo retires from Queen's College in Taunton
Reporter Amy Cole  07/2020 https://www.somersetcountygazette.co.uk/news/18560381.tracey-khodabandehloo-retires-queens-college-taunton/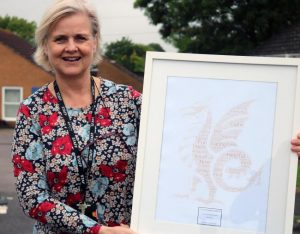 A BELOVED headteacher is retiring after ten years as leader of the school.
Tracey Khodabandehloo ended her time at Queen's College on Wednesday, July 1, as the junior school finished what was left of the school year.
Henry Matthews has been chosen to take over the role from September.
Mrs Khodabandehloo had been headteacher of the junior school, pre-prep and nursery for the last ten years.
Born in Wellington, she went to Rockwell Green Primary School and then Court Fields Secondary Modern before going on to SCAT in Taunton for her A Levels.
Mrs Khodabandehloo joined Queen's from Bishop Henderson Church of England School in Taunton where she had been head since 2003. Prior to that, her first headship was at Trull Church of England School, which she joined in 1995.