07/11/2020
TalentED Academies
Somerset TalentED Academies help young people to gain an understanding of different key Somerset employment sectors by providing insights into and connections with a wide range of employers.
To help you continue to prepare for your future and discover the career opportunities available to you in Somerset, we are bringing the world of work to you with a series of broadcasts showcasing Somerset employers working in various industry sectors.
Each of our broadcasts will focus on a different industry. You will hear from employers, staff, apprentices and trainees who will share their experiences and give you real world examples of the types of career that you can aspire to in each industry. You will have the opportunity to participate in the live broadcast via the live chat where you can ask questions and receive responses from the speakers.
https://learnliveuk.com/partner/talented-academies/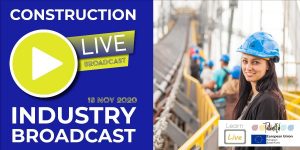 https://mailchi.mp/15607d028742/news-and-resources-to-support-education-6061917?e=%5bUNIQID
15/07/2020
Year 10 students

An important update with regards to the NCS programme in light of the COVID-19 pandemic and our plans to support you over the next weeks and months.

In our last update on 6th July, we made you aware that the Summer 2020 NCS programme was unable to go ahead in its usual form. In order to support 16-17 year olds in a successful transition back to Sixth Form and Further Education we have developed two programmes of support as part of our 'Keep Doing Good' initiative, designed to complement activities and provision that you may already have timetabled in place for the summer holidays and for the Autumn term.

I am really pleased to announce that due to increased demand from school leaders for support with Year 11 transition and reintegration to school in September we can now make this offer to your Year 11 cohorts.

Year 11 school offer

In addition to traditional NCS-led activities, NCS will be providing a new schools support offer for Year 11 students. This will be free to schools and delivered in late summer and throughout autumn. It will complement activities that schools are offering as part of their post-COVID-19 re-engagement during the summer holidays or induction plans with Year 11 students from September.

Schools will be offered a range of NCS activities over 2-10 days which can be tailored to meet their needs and which reflect the new world and 'new normal' as young people begin to imagine and shape the future. We have built these activities to be in line with your own Personal Development programmes and are able to offer these activities via online delivery where more appropriate. Our aim is to provide as much support to your students and staff to help re-engagement in full time education.

Activities can be selected from the following core themes
Post-COVID Socialisation
Citizenship/British Values
Health and Wellbeing
Preparation for School Return
Careers and Progression Guidance
Employability
Skills for Independent Living
This offer can be taken up over the summer holidays to complement any existing summer activities being delivered by your staff to the outgoing Year 11 or as part of September induction and reintegration for your new cohort of Year 11's.
if you are interested please email [email protected]
14/07/2020
The I See the Difference team invite you to explore the benefits of a career in professions such as Podiatry, Therapeutic radiography, Orthoptics and Prosthetics and Orthotics in our profession specific webinars:
If you need an introduction into allied health professions our amazing Outreach Officers Rachel Middleton, George Lock, Emily Farrell, Michelle Tyler, Chris Jefferson and Kimberley Atkinson are also hosting a range of webinar dates and times to introduce you to the 15 allied health professions.Click here to register for our webinars
26/06/2020 – Career Options
Careerboss, which is a hub of various career guides.Along with this, the other career guides
How to get into Private Equity
How to become an Intellectual Property analyst
How to become a secondary school teacher
What you can do with a mechanical engineering degree?
How to become a criminal solicitor
How to become a property manager
2
5/06/2020 Spotlight on: Accountancy, Banking & Finance Careers
This week, we're zooming into the Accountancy, Banking & Finance Career Zones. There are loads of amazing opportunities for students – whether you're a school leaver or planning on going to uni – and we wanted to get you up to speed with some of the confusing jargon so you don't miss out.Today's email gives you an overview – click the links to our site to learn more.Complete the worksheet to consolidate your learningOnce you have read the email, please complete this worksheet to apply what you've learnt to your own future career path.What's this Career Zone all about?It's a big Career Zone with lots of different types of jobs. But let's try to boil it down.Accountants are financial whizzes who make sure that businesses keep track of their money and pay their taxes – find out more here. At "professional services" firms, accountants work alongside other finance specialists, as well as non-finance people like lawyers. These firms help other organisations stay on top of their finances and other things they need to do by law.Banking is about lending and investing money. High-street or retail banks are where you and your family can apply for loans and save your money. Investment banks help people & organisations make money by investing cash.What jobs are out there?Literally dozens! But here are a few:
Accountants: Help companies
keep track of their finances.
Analysts: Find the best companies to invest money in.
Fund managers: Invest money and make sure it grows in the way the customer wants.
Cashiers: Help ordinary bank customers take out & pay in money, and apply for loans
This is just the basics. There are loads of supporting jobs – from customer service and keeping complex IT systems running to looking after the staff. And in the accountancy world, there are many different types of accountant. Go to our Accountancy and Banking & Finance Career Zones to learn more.Am I cut out for it?The skills and qualities you need depend on the career path you embark on, but there are some that will stand you in good stead whatever you do. You do have to be good at solving problems – but you don't have to be a maths whizz:Click to view the worksheet. alongside this newsletterPlease feel free to email us at [email protected] if you have any questions or comments.Thanks
Success at School Team
18/06/2020 – All you need to know about Somerset's Careers Challenge Day on Thursday 2nd July!
BUILDING THE WORKFORCE OF THE FUTURE My Futures Careers Challenge Day
Thursday 2nd JulyWe are excited to announce that schools across Somerset have confirmed that their students will participate in the My Futures Careers Challenge Day on Thursday 2nd July.The Somerset Education Business Partnership has collaborated with the South Somerset 14-19 Partnership and the Heart of the South West Careers Hub to create and develop content for students from Year 7 to Year 10 to learn about the world of work from home.Each year group will have their careers challenge to work through and will be able to access interviews with employees from wide range of Somerset businesses, videos to inspire them about the world of work….plus prerecorded videos from motivational speaker, David Hyner, especially created for the My Futures Careers Challenge Day.We have suggested that the students start the day by watching David's video on motivation and goal setting and end their day with his video on building resilience and reducing stress when learning through memory techniques. These videos are a great way to get parents and siblings involved in the day's activities also.Schools will be able to access all the resources that their students will need for a full day of interesting and interactive activities on Monday 22nd June from the Somerset EBP website.
How do I get there?Apprenticeships/school leaver programmesIf you're a school/college leaver at 16 or 18, you're spoilt for choice.Loads of banks, accountancy firms and professional services companies offer apprenticeships and school leaver programmes, all of which give you qualifications as you train in the job – making you a genuine bona fide pro.

Is a career in accountancy, banking and finance future proof?You betcha. FinTech (financial technology) is the new kid on the block and it is creating a loads of new jobs. Blockchain is a fancy new technology which a lot of fintech is based on – and some studies show that the demand for blockchain developers is growing by almost a third every year.As for accountants, many companies are encouraging them to take on a broader range of work, using their valuable accounting know-how to help businesses plan strategically for the future.

Click below to learn more:

University

Graduate schemes are a well-established route into a career with accountancy firms, banks and professional services companies. You'll train in a high-skilled job and may work towards an accreditations – AKA letters after your name:

Accountancy: Employers look for any university degree at 2:1 – that's right, it doesn't have to be a maths degree.
Investment banking: To work on the investment side, you'll normally need a degree in maths or a similar, numerate subject, but you could work in a supporting role with any degree.
Professional services: Plenty of employers take on graduates with degrees in any discipline.
High-street banks: Banks generally hire grads as branch managers, although this will usually come a little way into your career.

View Accountancy Vacancies
12/06/2020
Free webinars being offered by I See The Difference about the Allied Health Professions (AHPs).https://iseethedifference.co.uk/join-us-for-our-free-webinar-series-careers-in-allied-health/

10/06/2020

This is a good example of a meaningful virtual employer encounter (BM5) – the students do some research, watch videos and complete a worksheet. This type of initiative is probably going to be the way forward for the foreseeable future so could be worth considering how you might be able to run this and similar activities as part of your careers programme.https://mailchi.mp/successatschool/careers-in-rail-1277047

09/06/2020

University of Plymouth – June Online Talks registration now openWe are happy announce that due to their popularity, we will be continuing our range of live online talks with Q&A, via Zoom this June. Registration is now open and instructions on how your students can register onto these sessions can be found below.Our talks are suitable for Years 11 and Year 12
Please see below the dates and times of the sessions we are running over the coming weeks.These talks aim to give your students the insight and advice they may need with each session lasting approximately one hour.
To book a place, students can click on the links below. They can attend as many sessions as they wish.
A link to access their chosen session(s) will follow before the talk. If a link has not been received 30 minutes before the session is due to start please email [email protected] and a member of the team can help.
We know it's a challenging time at the moment and your students may have lots of questions needing answers. We're keen to help as much as we can and have developed a range of online experience as alternatives to open days which can be found here.
You can even explore Plymouth, the campus and it's buildings with our virtual tour!
If you have any further questions or concerns and would like to get in touch, please call us on +44(0)1752 585858 or drop us an email at

[email protected]
04/06/2020Bridgwater and Taunton College are offering first Online Showcase for school leavers to find out all the information they need for their next steps in education on Thursday 11th June between 2pm – 4pm.  The Showcase will include curriculum presentations and a Live Q & A session which I'm  sure will be useful for both pupils and parents.Please could you remind your Year 10 and Year 11 pupils that they need to pre-register via https://www.btc.ac.uk/ so that we can send them the necessary links.We are looking forward to sharing the opportunities that BTC has to offer.2020 College Admissions SupportHelping Your Child Begin their Career Journey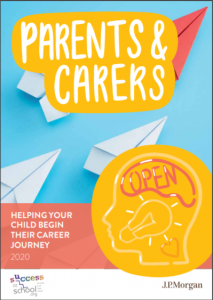 Message from Exeter CollegeExeter College is sharing some exciting information about several upcoming online events.Firstly, this Thursday 14th May, Exeter College have the Virtual Apprenticeship Open Evening. This is an opportunity to find out general information about apprenticeships, as well as job search advice and guidance, and talks about the different sectors that we run programmes for. This may be most appropriate for year 11 students but is open to all. To book onto the event and register your interest please click here: https://exe-coll.ac.uk/event/virtual-apprenticeship-open-evening/To find out more information on becoming an Apprentice here is a useful weblink: https://exe-coll.ac.uk/apprenticeships/apprenticeship-awareness-week/Secondly, Online Showcase will be taking place on Thursday 21st May. This event is aimed at current year 11 learners who haven't yet applied or want to find out more about the subjects and courses on offer. We would also encourage Year 10s, and maybe even year 9s who are starting to think about their journey to college to get involved as well. With subject presentations delivered by teaching staff and support available on anything from choosing the right course to travel and enrichment, our Online Showcase will bring everything prospective students need to know about Exeter College to the palm of their hand. They can find more information about the showcase here https://exe-coll.ac.uk/theonlineshowcase/ and register online to attend here: https://exe-coll.ac.uk/open-events/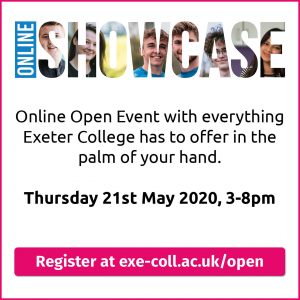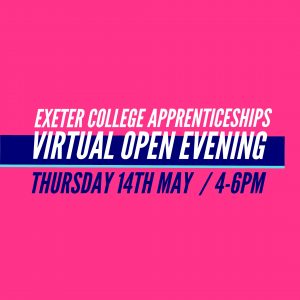 College Admissions and SupportCollege Admissions & Support 2020
Message for Future Huish StudentDear future Huish studentFollowing the UK Governments decision to close all Schools and Colleges from Friday 20th March 2020 the GCSE exams scheduled to take place in May and June will not be going ahead as planned.Regardless of what happens, if you have already applied to join us your place is secured and we look forward to seeing you in September. If you are yet to apply, online applications are still open and we will phone you with your offer.We will continue to provide information and details as soon as it is available across all of our social media and our website.  We want to reassure you we will do everything possible to make sure this does not change your plans for your future.#bepositive#staysafeNicola Barrett
Heading to Richard Huish College in September? See their website for all your need-to-know information!https://www.huish.ac.uk/student-information/?tag=transitionMessage from Bridgwater & Taunton CollegeGood afternoonPlease can you share the statement below with your Year 11 pupils and their parents. I hope it will go some way to relieve the concerns that they no doubt currently have.Following the governments update on the evening of 18 March, scheduled GSCE exams for May and June will not be going ahead as planned. Therefore, those people who already have a conditional offer will have their offer updated to unconditional.For those who are due to be interviewed, please don't worry, our teams will contact you by phone for a conversation about the course and your predicated grades. You will be offered a place at the College for September.We are looking forward to the College returning to normal and seeing you in September. If you have an offer, please take a look at our enrichment pages and sign up for one of our academies due to start in September as usual. In the meantime, we will continue to keep you updated. Rest assured, you will have a place at College and we are already planning how we will ensure the start of term is as smooth as possible!FAQs GCSEs have been cancelled. Can I still get a place in College?Yes, you will get a place at College. We are working with the Department of Education to fully understand how you will be graded for your GSCEs, but in the meantime, we will be offering you an unconditional place at College based on your interview and predicted grades. Will this impact the application process for future students?This won't impact our application process for future students: interviews will take place by phone and you should apply in the normal way. Any potential student who can't participate in an interview because of illness can have their interview rearranged.
GCSEs have been cancelled. What will my grades be?We are working with the exam boards and the Department of Education to understand what their plans are.  We will update you as soon as they make an announcement.Best wishesCharityCharity Hunt | Schools Liaison Officer | Marketing & Communications
Bridgwater & Taunton College | Bridgwater Campus | Bath Road | BRIDGWATER | TA6 4PZ | UK |
Tel: +44(0)1278 455464 Ext-1215   | Website | Twitter | FacebookWork Experience Year 10 Work Experience HandbookApprenticeships
Go to www.apprenticeships.gov.uk to find out more about this very important option and the growing number of vacancies that are becoming available in a variety of occupational areas. Speak to Mrs Barrett if you require any further information.New Hairdressing Apprenticeships Available – 3 full time position available – Sept 2020 Any student who would like to discuss their plans or need help regarding their next steps beyond Court Field School should see Mrs Barrett for a careers appointment.Please remind your son/daughter to regularly check their school gmail for any careers information, updates and news. Similarly you will find some useful information under "Life Beyond Court Fields".